In the absence of retirement planning, we spend whole our life earning money hoping to increase our quality of life and we often forget to consider the changes that will come in our life after retirement, these may be the expenses related to bad health or your urge of completing the bucket list you made when you turned eighteen.
So retirement planning is a process which provides a path for your personal and financial life to facilitate you in meeting the expected as well as unexpected expenses post retirement. In order to do so, your finances must be planned and invested in the investments best suitable to your needs. Hence retirement planning is a part of financial planning.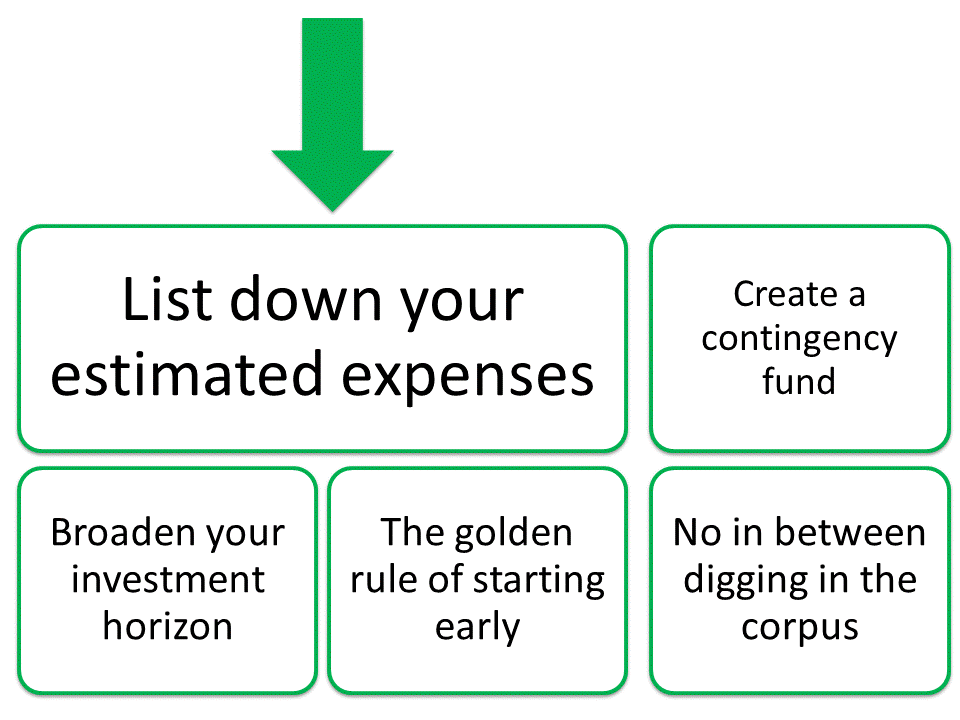 After the recent pandemic of COVID-19 people have realized the importance of health insurance as their has been a substantial increase in the number of health insurance policies issued during the lock down and also after it.
Now the question is what kind of pandemic are we waiting for to realize why we should opt for retirement planning?
So isn't it high time to actually have a realistic retirement saving objective with a complete plan to achieve it?
With the aid of a simple and logical retirement checklist and a trustworthy advisor for your finances, you will have a way better chance of a comfortable retirement while maximizing your active and passive sources of income before and after retirement.
Reasons why you need retirement planning
Now life after the age of 60 without retirement planning done right may not be as sorted as we'd like it to be in fact it can be also terrifying when thought about it with all the facts and the figures.
So below are some reasons that will surely tempt you in realizing what retirement planning can do for you.
1. Less money problems, lesser stress levels
Whole our life, we try to deal with things and the stress that comes with it in order to prosper in our lives but nobody would like to deal with the same stress levels in the retirement age solving the riddle from where the money is gonna come and where should i put it to keep it safe and growing. Major stress levels often lead to headaches, migraine, poor sleep and also heart diseases.
2. Give less money to Mr Singh
Ever heard of someone who likes to pay more taxes than actually required?
Sadly, retirement is a period which attracts taxes like protein attracts gym freaks. One of the crucial reasons of retirement planning is to avoid unnecessary tax obligations.
The planning for retirement may not look necessary in your early working years but that's when it should be started because being young makes you do different things to make multiple sources of income and it further requires finding the deductions as well as the tax credits so that you can keep what you earned by putting in your extra hours on the weekends.
3. Multitasking is not for everyone
In today's fast moving life the routines that we follow in 21st century, our own essentials to our kids needs – everybody already has enough going on. Learning more and new is always good but to exactly know what to delegate is the smart thing to do.
You don't retire every day – So do it right.
4. Look at the bigger picture – Can You?
As you move ahead in your career or a business, various decisions need to be made which are largely influenced by the funds that you have gathered for retirement years.
Decisions like whether :
You need to start a new certification or a degree at a late point in your career to upgrade and reach to that next level of income that you desire.

You are ready to buy that vacation spot which you promised yourself or your wife.

It's okay or not to take the risk of going solo through your own startup.
5. Addressing the elephant in the room – A happy marriage
It's no secret more than half of the divorce cases are filed and fought with tooth and nail only because of one reason – Money. The lack of common financial interests or ill management of hard earned money leading to debt traps.
So maintaining a better relationship with your better half can be a too important of a reason for opting retirement planning.
6. Early retirement can be a gift or a nightmare
Retiring 5 years early when it's meant to be that way doesn't sound bad, does it?
But the bitter truth is majority of people don't get the opportunity of choosing. Being laid off or forced to leave the job to taking care of some ill family member their are plenty of reasons people end up retiring early. So in any such scenario it is always better to have a retirement plan in action.
7. Every parents fear
When the words retirement planning are heard by any parent, the first thought that mostly arrives is "I don't want to be a burden on my kids". I don't want them to give hours of their life in taking caring of me in my old age like i did.
8. Being an awesome
grandparent
Who doesn't wanna be that grandparent who is loved by today's generation Z. Retirement planning not only prevents you from being a burden to your kids but also plays a great role in making your grandchildren remember how cool of a grandad/grandmother they had.
After all, wouldn't it be nice to be able to take the entire family on an annual trip or to send them on road trips without the constant thought of being a burden.
---
Hi, i am a gamer. I play with words. I believe in persistence no matter how hard or cumbersome the path of perfection may be and due to this constant urge of achieving what i want people often think me to be abnormal but according to me i just don't get embarrassed easily since i am already maxed out.